Patient Global Library
Store case images and x-rays in a Global Library that you can easily access from any patient file. Use to explain treatment recommendations and step-by-step procedures. Show before and after images and x-rays.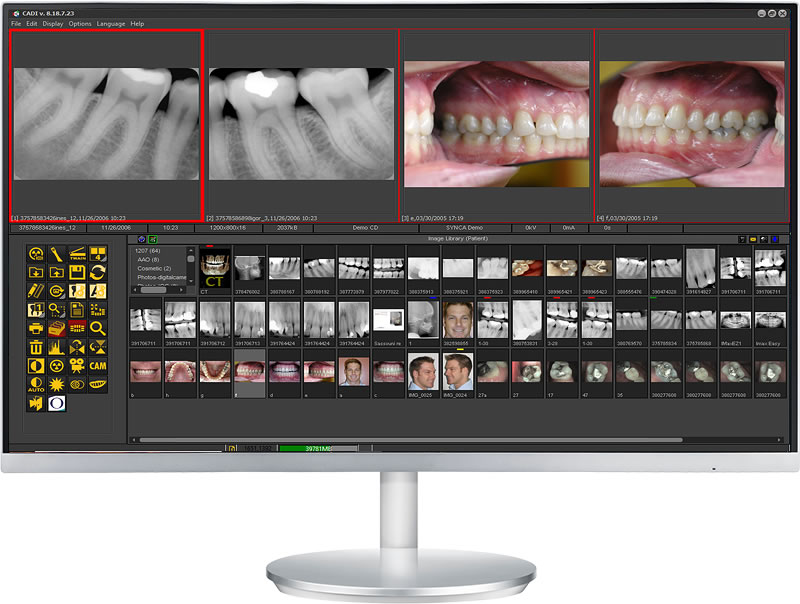 5-Preset Desktops
Full screen view, and unlimited customizable desktops
CADI® provides you with 5 switchable desktops that are designed for fast and accurate diagnostics and subsequent patient co-diagnosis. Easily retrieve images and x-rays for display in a variety of formats.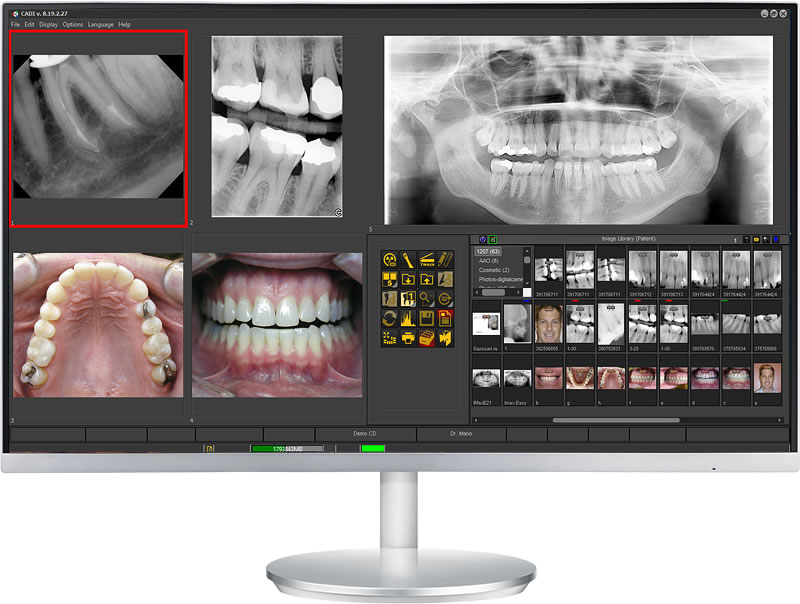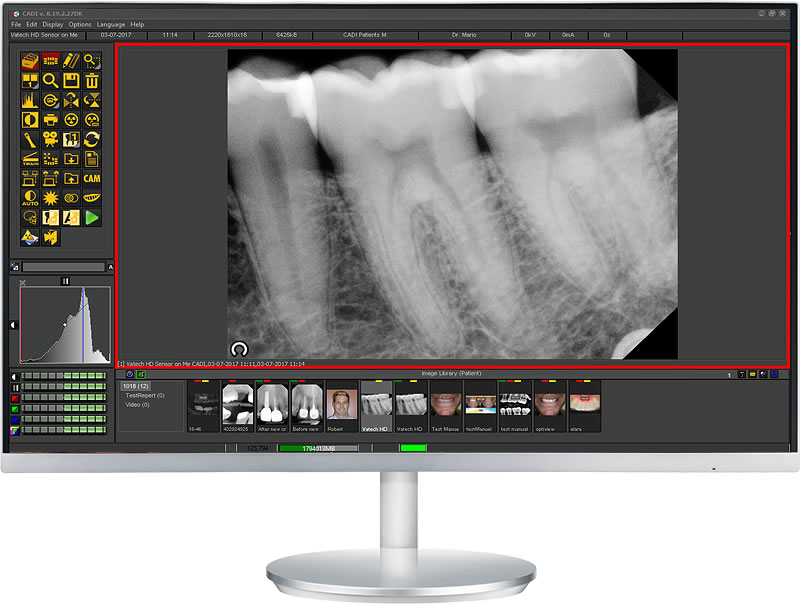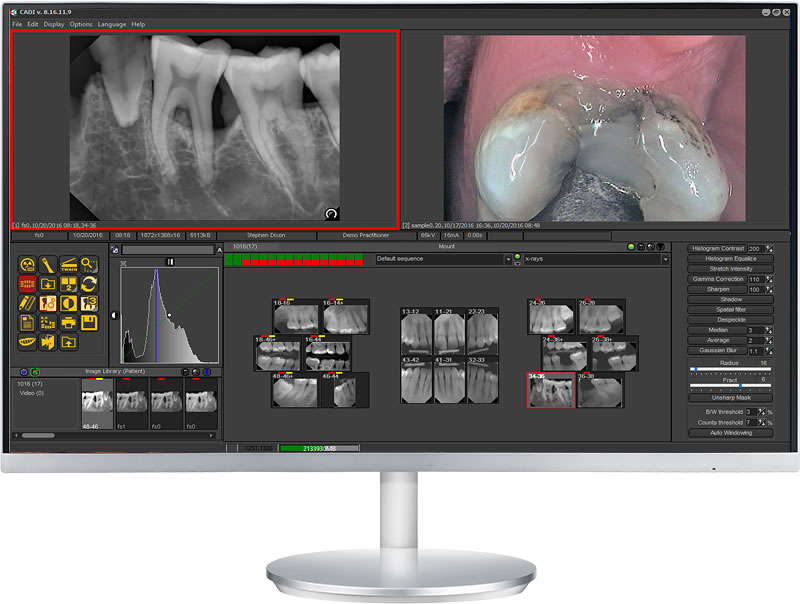 Powerful Report Writer
Set up templates for any variety of applications and save them for routine use. Then simply drag and drop any images and x-rays into the template. Print to paper or email.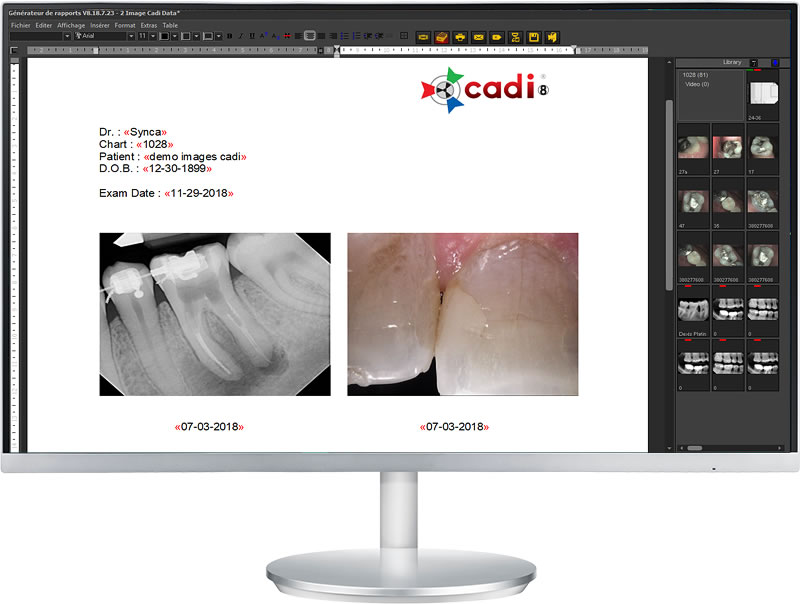 Import / Export / Email
Automatically download images from digital cameras, import and export individual images or complete directories, select images for email an import into res-set or customizable templates.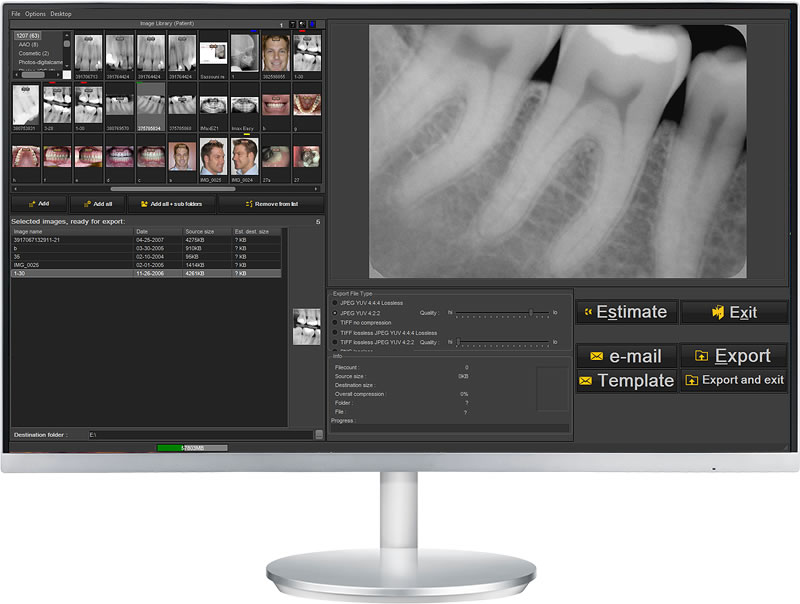 Implant Module
The Implant module contains a library with 25 different brands of implants. Transpose the desired implant over your image to help determine width and depth for optimal treatment plans.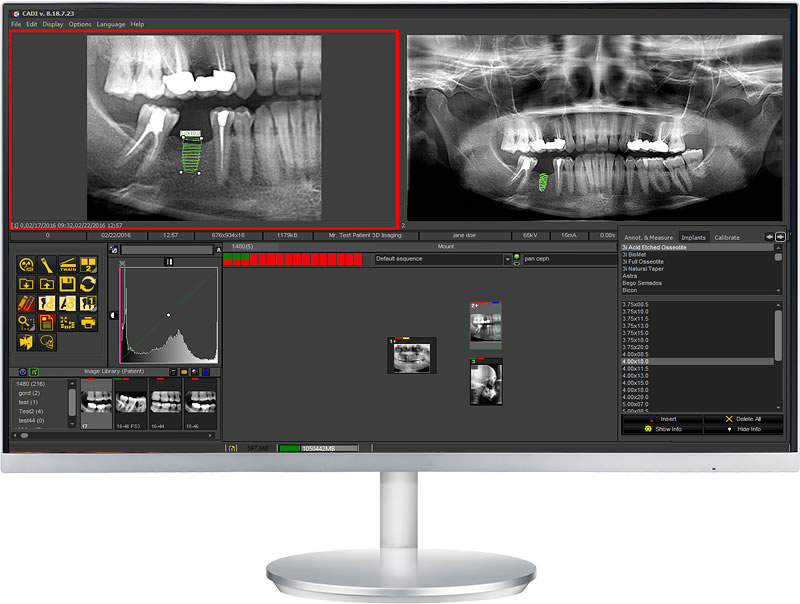 Measuring & Annotations
Easily take accurate measurements and add annotations to your images and x-rays.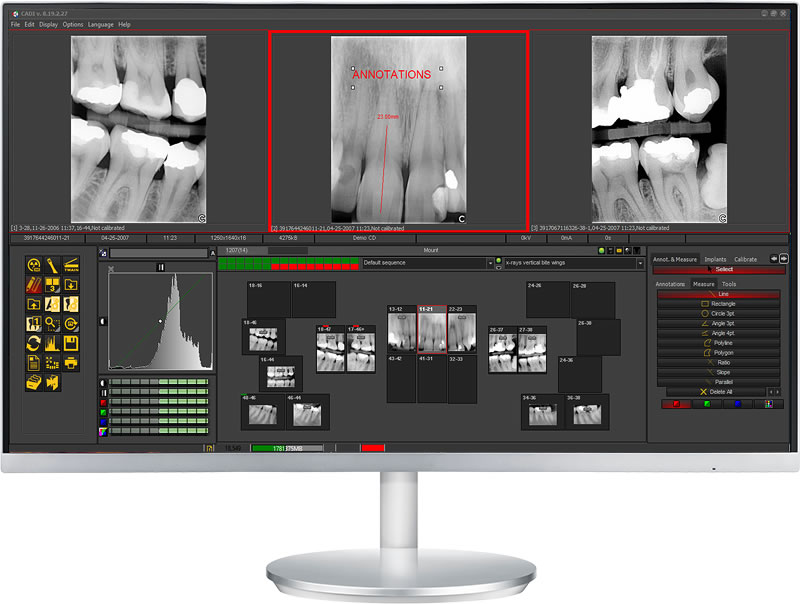 Cosmetic & Whitening Simulation
Help your patients visualize the potential results of whitening and cosmetic procedures.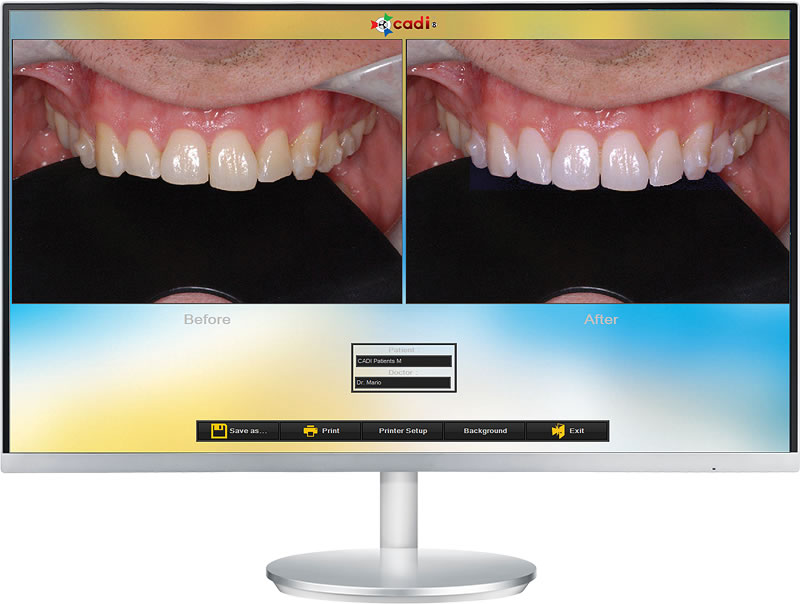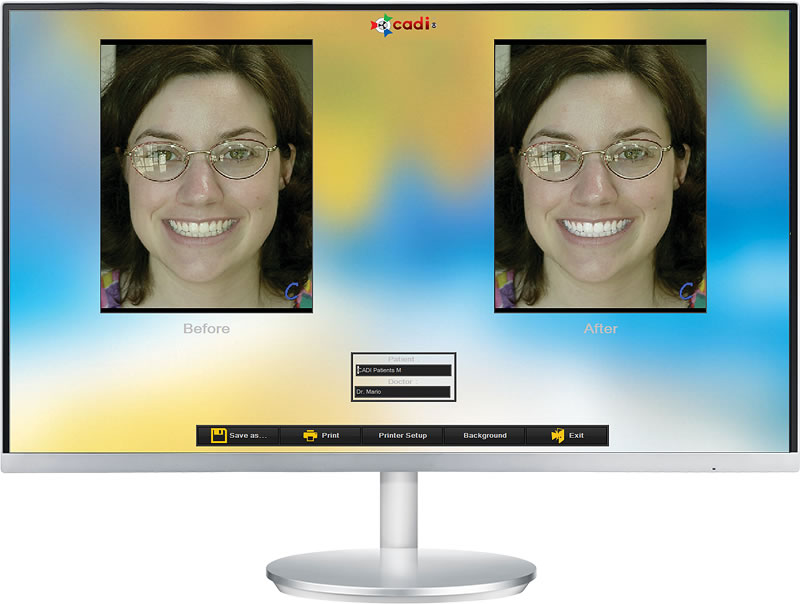 DFO – Dento Facial Orthopedics
Take your Cephalometric image in CADI® and launch DFO. Set all the points needed to complete your analysis and it will be automatically calculated and drawn on screen. No need to spend a large amount of time on drawing and calculating. Use the built-in popular analyses, or use the analysis editor to create your own. Combine measurements from different analyses in a couple of clicks.